Development and production

We choose the business partners in our global network based on clear social standards. More and more customers want to know the origins of their products. We therefore work solely with certified manufacturers. Because, for us, real quality also has to do with responsibility.
 Other production sites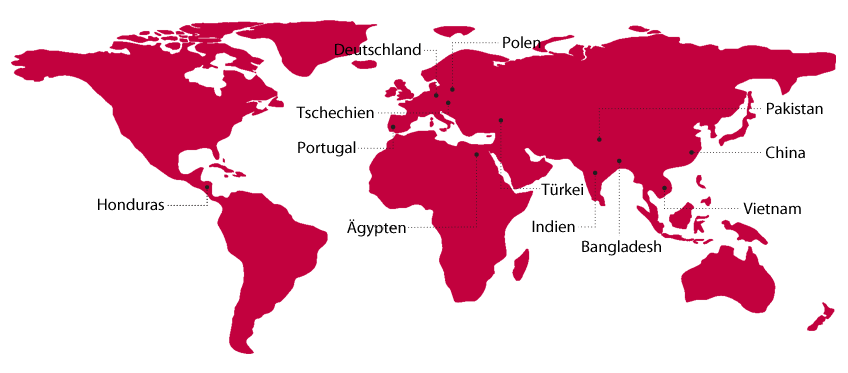 Our social standard criteria

*SA 8000 is an international certification standard that encourages production companies to comply with minimum social standards. This is realized via independent certification organizations.
360° Service
We go beyond standards.
We will gladly organize the storage of your orders, create your own brandident catalog and even develop your own customized online shop!